Sports medicine is a branch of medicine that focuses on the needs of athletes, from professional to recreational. At Comprehensive Medical Care, we understand how frustrating sports injuries can be for an athlete. The value of an athlete's body is priceless, so when you find your body not working the way you want, it is crucial to seek the proper treatment from experts who can help you get back to the game you love as quickly, safely, and effectively as possible.
Our FASSST sports medicine team is not only focused on treatment and recovery. We are also focused on empowering our athletes to quickly return to play and perform better than before.
Sports Medicine Treatments
The main types of sports injuries are sprains, strains, fractures, dislocations, or tendon ruptures. Our specialized sports medicine team treats all sorts of sports-related injuries such as:
Muscular strains
Ligamentous sprains and tears
Contusions
Tendinopathies
Rotator cuff tears
Osgood-Schlatter disease
Sever's disease
Fractures
Concussions
Herniated discs
Tennis elbow
Runner's knee
Dislocations
Subluxations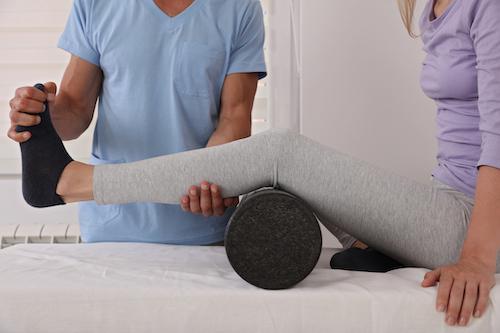 Treatment Options
With our specialized sports physicians, therapists, and athletic trainers working in conjunction with the staff at Comprehensive Medical Care, athletes have access to the most advanced treatment and therapy procedures.
Comprehensive Medical Care offers a multitude of treatment services ranging from:
Myofascial decompression (cup therapy)
Functional movement screening
Instrument-assisted soft tissue work
Acupuncture
Laser therapy
Normatec compression therapy
A2M injections
FASSST Sport On-Field
Comprehensive Medical Cares FASST sports medicine team provides more than just in-house treatment. Our athletic trainers also offer on-field medical services to provide continuity of care between the field and office for our athletes injured during their athletic events. Additionally, our on-field team works with the performance coaches at FASSST to see athletes through from injury prevention to rehabilitation to on-field performance.
Please visit our on-field medical services page for more information on the services provided by our FASSST Protect Athletic Training division.