Chiropractic care is the #1 National Healthcare Specialty that focuses on disorders of the nervous and musculoskeletal system. Practitioners utilize hands-on manipulation of the problem area, most notably the spine and extremities. By mechanically adjusting the spinal column or extremities through various techniques, chiropractic physicians can effectively reduce or eliminate pain from many parts of the body, most notably for lower back pain.
How it Works
Chiropractic physicians provide their patients with an approach to medicine sometimes referred to as a "holistic" approach where the provider not only treats the current symptoms the patient is experiencing but they treat the body as a whole.
Although spinal and extremity adjustments are the most common treatment used, the chiropractors at Comprehensive Medical Care may work alongside our other treatment providers to utilize a variety of techniques in combination to treat the joints and muscle tissues of the body, such as:
Chiropractic Manipulative Treatment
Massage therapy
Manual therapy
Cryotherapy
Vasocompression
Ultrasound therapy
Electrical muscle stimulation
Nutritional Counseling
Clinical Kinesiology
Rehabilitative exercise
Active release therapy
Class IV Laser
FMS(Functional Movement Screening)
Physical Performance Testing
Biofeedback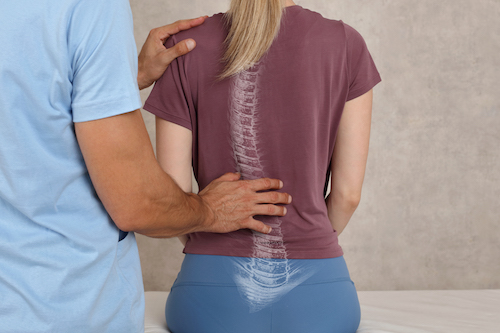 Neck pain and chronic headaches are other ailments that can often be effectively treated through chiropractic treatment. A chiropractor uses the aforementioned methods to balance the relationship between structure and function of the human body parts. These allow the patient to take advantage of the powerful self-healing ability of the body, without relying on outside substances to treat his/her condition.
What to Expect
Minor side effects, such as soreness, stiffening and recurrent pains, may occur following the treatment depending on the severity of the injury and the patient's current level of physical fitness. Most of these occur approximately one hour after treatment and subside within a day or two. Overall, chiropractic treatment is a safe alternative approach when employed skillfully and properly.
Who is an Ideal Candidate?
Our chiropractors at Comprehensive Medical Care work with populations ranging from pediatric to geriatric and from athlete to stay-at-home parent.
If you are someone who has experienced a recent injury, are suffering from chronic pain, or want to learn more about how regular chiropractic maintenance visits can benefit you, contact us today!